Located in the Pendleton Art Center compound in the Annex Building, we are a 4,000 square foot gallery hosting timely and socially relevant exhibitions of local and international artists. Since 2017 we have hosted our Cuban art exchange project.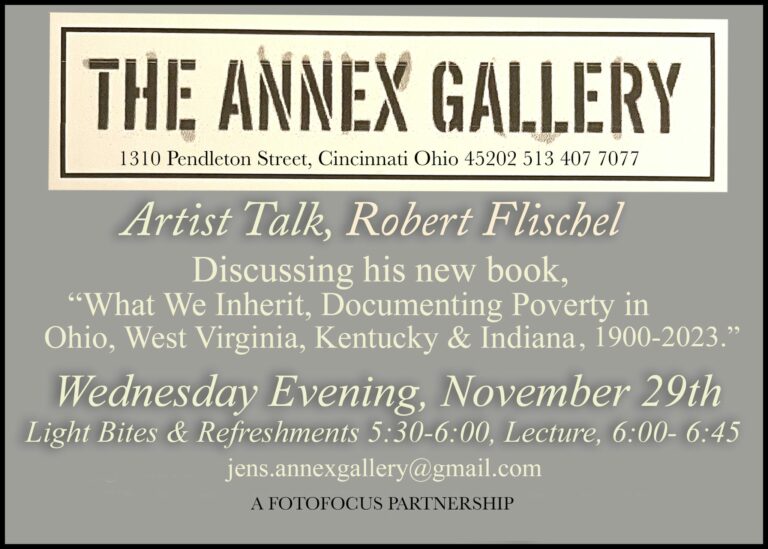 Artist Talk, Robert Flischel Discussing his new book, "What We Inherit, Documenting Poverty in Ohio, West Virginia, Kentucky & Indiana, 1900-2023." Wednesday Evening, November 29th
View Exhibition Details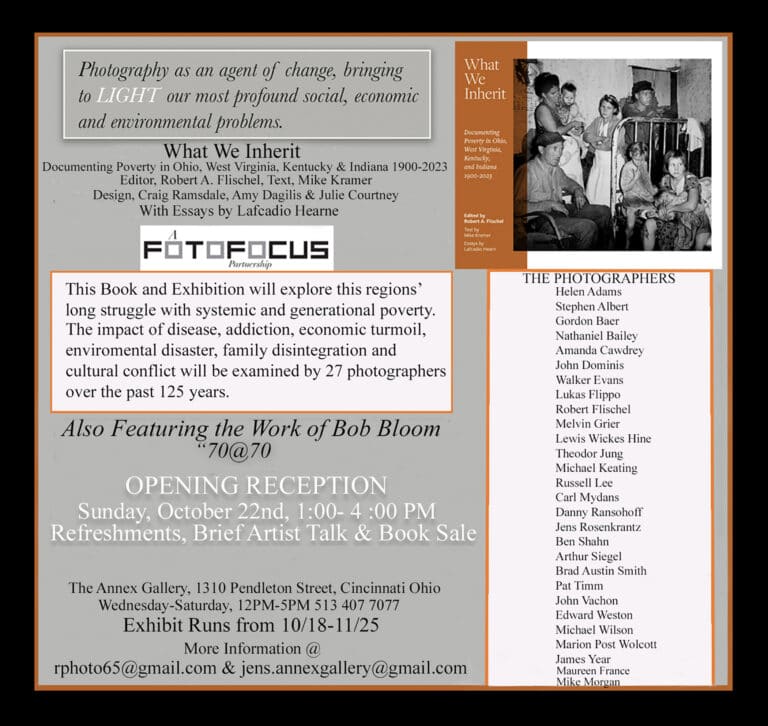 Photography as an agent of change, bringing to LIGHT our most profound social, economic and environmental problems.
View Exhibition Details
SOS ART invites YOU to
ALL FALLS DOWN: Architectural Heritage Effaced The Universal Tale of two Cities, two Countries An exhibit of photographs by Lebanese artist Gregory Buchakjian and Cincinnati artist William Howes who both, passionately, documented the abandoned, neglected, and destroyed architectural buildings of their respective city due to economic speculation, poverty, lack of government support, war, etc. Organized & curated by Saad Ghosn, Founder & President of SOS ART, in partnership with Jens Rosenkrantz, the Annex Gallery, and with sponsorship by Fotofocus.
5 – 8pm: Opening Reception with 6 – 7pm: Artist Talk, Gregory Buchakjian & William Howes
Please Join Us and Spread the Word. THANKS
View Exhibition Details